Visit one of our Connecticut Showrooms Today to Browse our Selection of Toilets for your Bathroom!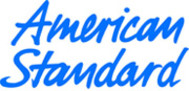 Bathroom Toilets by American Standard in CT
At American Standard, it all begins with our unmatched legacy of quality and innovation that has lasted for more than 130 years. It is this tradition of quality and innovation that puts us in three out of five homes in America.

Bathroom Toilets by Barclay in CT
Barclay has a large collection of Pedestal Lavatories, Consoles, Wall mounted Lavatories, Basins, Toilets, Clawfoot Bathtubs, and Bath Accessories.

Bathroom Toilets by Gerber in CT
Gerber is the plumbing fixture company that has been making and selling high performance products through the professional trade for over 75 years.

Gerber products are sold exclusively to the plumbing professional. Being loyal to the trade sets us apart. It also gives us the responsibility to meet and exceed plumbing contractors' highest standards. That is why we are committed to exacting product specifications, fine craftsmanship and product innovation.

Gerber's product range includes residential vitreous china, commerical plumbing fixtures, electronic faucets, electronic flush valves, residential and commercial faucets, tub & shower fittings and bath drains.

Gerber is the plumbers proven first choice for high quality plumbing products.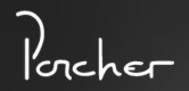 Bathroom Toilets by Porcher in CT
Porcher creates the finest fixtures with European sensibility and distinctiveness. Porcher is a study in form and function. We design collections of perfectly blended style. For more than 100 years, Porcher is a major player on the French market. In 1992 American Standard Companies acquired Porcher.

Bathroom Toilets by Saniflo in CT
Do you want to put a bathroom where conventional plumbing makes it difficult or even impossible? Then you need a Saniflo with its unique macerating system. Use that wasted space in the basement, under the stairs, even in a bedroom closet, without breaking the floor (or the bank). An extra bath, shower or powder room can fit in small spaces and increase the value of your house.
© 2018 The New Shepard Supply Company. All Rights Reserved