Visit one of our Connecticut Showrooms Today to Browse our Selection of Furniture for your Bathroom!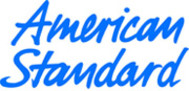 Bathroom Furniture by American Standard in CT
At American Standard, it all begins with our unmatched legacy of quality and innovation that has lasted for more than 130 years. It is this tradition of quality and innovation that puts us in three out of five homes in America.

Bathroom Furniture by Barclay in CT
Barclay has a large collection of Pedestal Lavatories, Consoles, Wall mounted Lavatories, Basins, Toilets, Clawfoot Bathtubs, and Bath Accessories.

Bathroom Furniture by Fairmont Designs in CT
Our Bath division offers bath vanities that match your lifestyle, whether you have a taste for elegance or a fancy for a simple and casual decor. Furnish your life with imaginations by choosing from Fairmont Designs™ bath furniture collections.

Bathroom Furniture by Maax in CT
For more than 40 years, MAAX has brought you an extensive array of upscale products carefully designed with meticulous attention to every functional and decorative detail. Our products are made to meet rigorous quality and durability standards.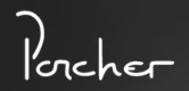 Bathroom Furniture by Porcher in CT
Porcher creates the finest fixtures with European sensibility and distinctiveness. Porcher is a study in form and function. We design collections of perfectly blended style. For more than 100 years, Porcher is a major player on the French market. In 1992 American Standard Companies acquired Porcher.

Bathroom Furniture by Strasser Woodenworks in CT
Strasser Woodenworks is a manufacturer of fine bath furniture and cabinets. We are located in Woodinville, WA, about 20 miles from Seattle. All our products are crafted here with our local workforce in a clean and safe work environment. We are proud to be an American company that produces real products here in the USA. Because we gladly comply with all federal, state, and local safety and environmental regulations, you can be assured that by purchasing our products you are supporting an American company that, in turn, supports it's workers and community.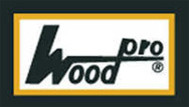 Bathroom Furniture by WoodPro in CT
Woodpro celebrates 31 years of crafting Personalized Bath Cabinetry. We offer you a wide selection of bath cabinetry and furniture in selected hardwoods to please every style.

The Woodpro line includes matching vanities, dresser vanities, mirrored cabinets, linen cabinets, lights & other designer bath pieces. The Bath Cabinetry section gives an overview of our 21 cabinet collections.
© 2018 The New Shepard Supply Company. All Rights Reserved